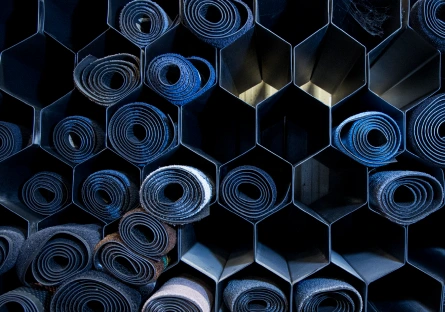 CVR provides several colors of rental mats to choose from including black, brown, slate grey, red and green. Our stock rental mat come in a variety of sizes include 2'x3', 3'x5', 4'x6', 3'x10'. Clients using our cleaning service will get fresh mats delivered each week right to their door! Mats are washed and dried so you never have a worry with dirty mats or slips, trips, or falls.
Take your mat to the next level by creating a custom logo mat with your logo on in any size!
Keep your cleaning staff moving with our mop and towel rental and cleaning service. Just rent the mop heads that you need and we will provide as many handles and frames as you need for free! Our stock dry and wet mops come in 24", 36" and 60" sizes.
Need towels too? We stock a variety of 18"x18" red wipers, bar towels, and microfiber towels was as well so you can get the whole job done right.
Make sure you or you crew always have the tool you need with fresh mop heads and towels delivered weekly!