Timothy Fry
President
Timothy is third generation of the Fry family involved in CVR. He oversees the day to day operations and finances of the company. Tim cares about the success and growth or the company as well as the customers and employees. He strives to help CVR operate efficiently and as wonderfully as possible every day.
Justin Lay
V.P. Customer Service
In the years that he has been with CVR, Justin has acquired a vast knowledge of the uniform industry. As VP of Service, he oversees all accounts to personally make sure each and every customer has the best experience with CVR. He takes pride in his work, so you know that he will always do whatever it takes to make the customer happy.
Rebekah Williard
Embroidery Manager
Rebekah began working at CVR as an Image Apparel Manager in under the apprenticeship of Andrea Snoke. One of her favorite aspects of the job is working with customers to personalize their garments with a company, organization or school logo.
Ron Johns
Production Manager
Ron has been a loyal CVR Uniforms employee for 25 years and counting. As a senior Route Sales Driver, he has enjoyed working with some of CVR's marquee customers. In his role as Production Manager, Ron's awesome management and his exceptional people skills will be an asset for the future of the company.
Josh Borelli
Sales & Service Manager
Josh has been a member of the CVR family since 2019 and uses his degree in Organizational Development to help the company in a variety of aspects. His blended service/sales/marketing role provides him with a unique opportunity to interact with our customers on all levels. Using his background and experience, Josh seeks to align CVR's core values with the needs of our existing and prospective customers.
John Cressler
Route Service Representative
John is another one of our senior route service reps who takes pride in making sure all his customer's have the best interaction with him when during deliver and know that he is always available for anything they need. He loves knowing CVR is a small, family owned business that supports the community. At home John is a husband and father to a blended family with six children and is also an Air Force veteran.
Matt Conner
Route Service Representative
Matt has been with CVR for several years and always has a positive attitude and a smile on his face as he continues to impress on a daily basis. He loves spending time with customers while on his delivery route. At home he enjoys running and spending time with his two boys and dog.
Trey Dagenhart
Route Service Representative
Since becoming part of the CVR team, Trey has enjoyed interacting with our customers and ensuring they are well taken care of daily. He is always willing to go the extra mile to make sure the customers' needs are taken care of first and foremost. In his free time he enjoys spending time with his wife and kids, as well as watching football.
Tanner White
Route Service Representative
Tanner really enjoys working for a company that values family and life outside of work, and is understanding. When he is not at work, taking care of his customers, Tanner is busy volunteering at the local West End Fire and Rescue.

Land O' Lakes
Land O' Lakes is a Dairy Plant in Carlisle where we make butter and powdered milk and have 200 employees. When I came to Land O' Lakes six years ago, CVR was already established as our uniform vendor. We had to change vendors because of a national contract our corporate office had negotiated. Shortages, moldy uniforms, and poor customer service are just a few reasons we defaulted on our national contract and returned to using CVR. The transition back to CVR went very smoothly and we have a great working relationship. At it takes is a simple phone call to our to get us what we need. We would recommend other companies to CVR because there are no issues with shortages, missing items, there is great communication between us, and they are a great company with a great team of employees.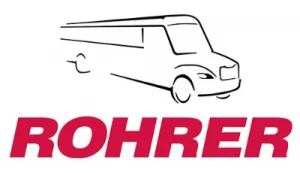 Rohrer Bus Service
Rohrer Bus Service is a fourth generation school transportation company/bus dealership in business for over 90 years. After multiple bad experiences with national firms, CVR was a local family-owned business much like our own that came highly recommended and had competitive pricing. We are extremely satisfied with our CVR experience. Our technicians are very pleased with the level of personal service they have received from the staff. Garment quality and shortages are a thing of the past. Their prompt response to issues has been no less than courteous. With 80 employees in uniforms, weekly issues of shortages or bad quality are non-existent. CVR understands value and customer service and they have spoiled us with timely delivery of quality uniforms. Look no further, CVR provides the best service and value of any uniform rental service we have experienced.

Chambersburg Waste Paper Co., INC
Chambersburg Waste Paper Co. has been a leader in the recycling/trash business in South Central PA for over 40 years. For the past 25 years, we have trusted CVR Uniforms to provide us with nothing but the best. We prefer local vendors because they are invested in their community and can resolve emergencies in a timely manner. Our experience with CVR Uniforms has been nothing put positive. Problems are taken are of with one phone call. The CVR staff is like family to us. We see them on a weekly basis and have gotten to know them very well. We would highly recommend CVR to anyone looking for a great uniform supplier that offers quality clothing and exceptional service.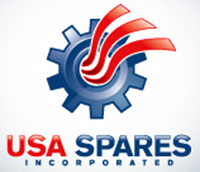 USA Spares
USA Spares/Keystone Tool & Machine has been in business for over 25 years. A small, local company was important to us when we were looking for someone to supply our employees with uniforms. CVR was exactly what we were looking for, with a good customer service record and reasonable prices. They have always been very accommodating to us, and we have had a very positive experience. Issues are always resolved in a very timely manner. We have worked with CVR for over 20 years and have no reason to change. We take comfort in knowing whom we will be communicating with each week.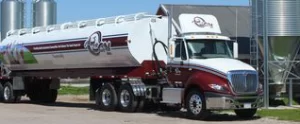 AG COM, INC.
Ag Com, Inc. is a diversified company that specializes in agricultural products including; turkey/chicken feed, flour, extruded soybeans, resale commodities, seeds and granular/liquid fertilizers. We came to CVR Uniforms after a bad experience with a vendor. We chose CVR Uniforms because they support family values and have a friendly staff. Bigger is not always better! In our years as a CVR customer, we have never had an issue (compared to many with previous uniform vendors). The route driver is always the same person, is efficient, knows how to position the truck so he doesn't affect operations at our facility, and checks with me each week before he leaves to see if we need anything else. He is here regardless of weather conditions and we are always notified if there will be delays. Most importantly, our employees look great each and every day and I credit that to CVR! They never have to worry about feeling uncomfortable or looking like they are wearing second-hand uniforms. I would recommend CVR Uniforms to another business because they truly are a hassle free company. You can't go wrong. It is a win-win situation for you and your staff, financially, and is one less detail to worry about!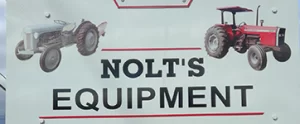 Nolt's Farm Equipment
Specializing in outdoor power equipment sales and service, Nolt's Farm Equipment has been in business since 1989. We were seeking a local resource for uniforms and began working with CVR in 1993. For more than 20 years, we have had a great experience, with any issues that were promptly addressed. CVR Uniforms gives our company a professional appearance, which translates to credibility with our customers. Because CVR is a locally owned family operated business, we believe they have a faster response to issues compared to larger chain companies. I wouldn't hesitate to recommend someone in need of uniforms to CVR.